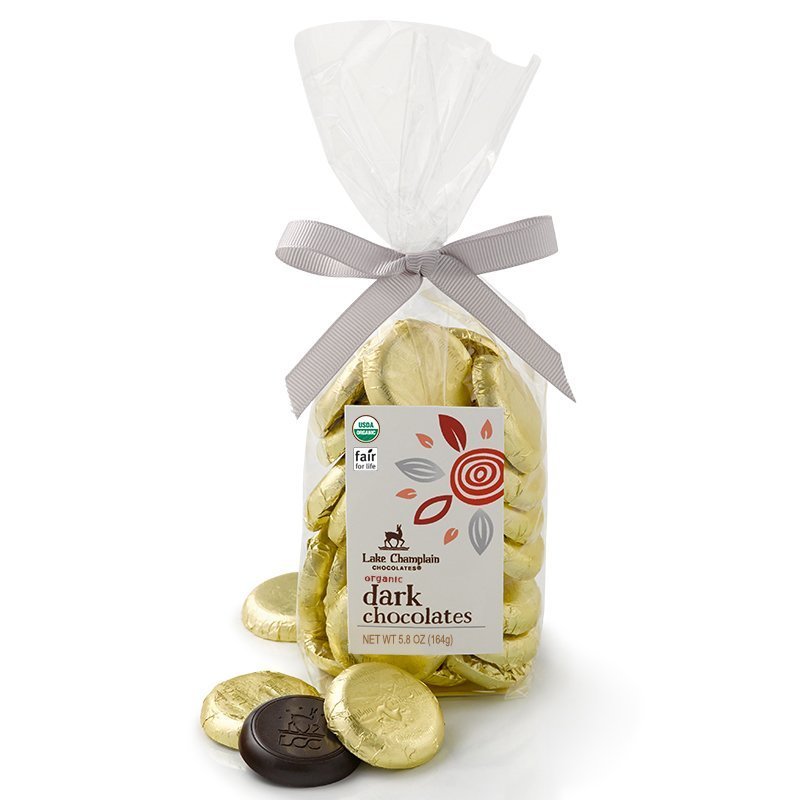 Lake Champlain Chocolate Coins & Nonpareils
Organic & Fair Trade Certified
Put these gourmet chocolate coins in your reserves today — then draw sweet dividends whenever you like! Dark peppermint, milk chocolate, and dark chocolate coins come in a variety of gift and bulk assortments — wrapped in beautiful foil colors including copper, gold, and silver.
Lake Champlain Chocolate Coins
Milk, Dark & Dark Chocolate with Peppermint Options
Convenient luxury in bite-size treats perfect for covert indulgences or serious snacking. For everyone from children to chocolate connoisseurs, these coins are perfect gift options and for leaving out in dishes.
In addition to making wonderful everyday snacks, these precious coins can be used to fill gift baskets or gift jars with candy money for chocolate lovers of all ages. You can also use them as sweet stocking stuffers at Christmas or give them to someone special during Valentine's Day. Or how about using them to create a fun pot of gold for St. Patrick's Day? You can probably think up more great ideas for their use. Each coin is made from quality chocolate and each variety has an impressive cocoa content for maximum flavor. Make a withdrawal today by choosing your desired coins.