What is Gianduja? Does the blend fall under the category of "chocolate"? Or is it a blended product of its own? Where and when did Gianduja first come to be? Read below to find out where the coveted blend originated.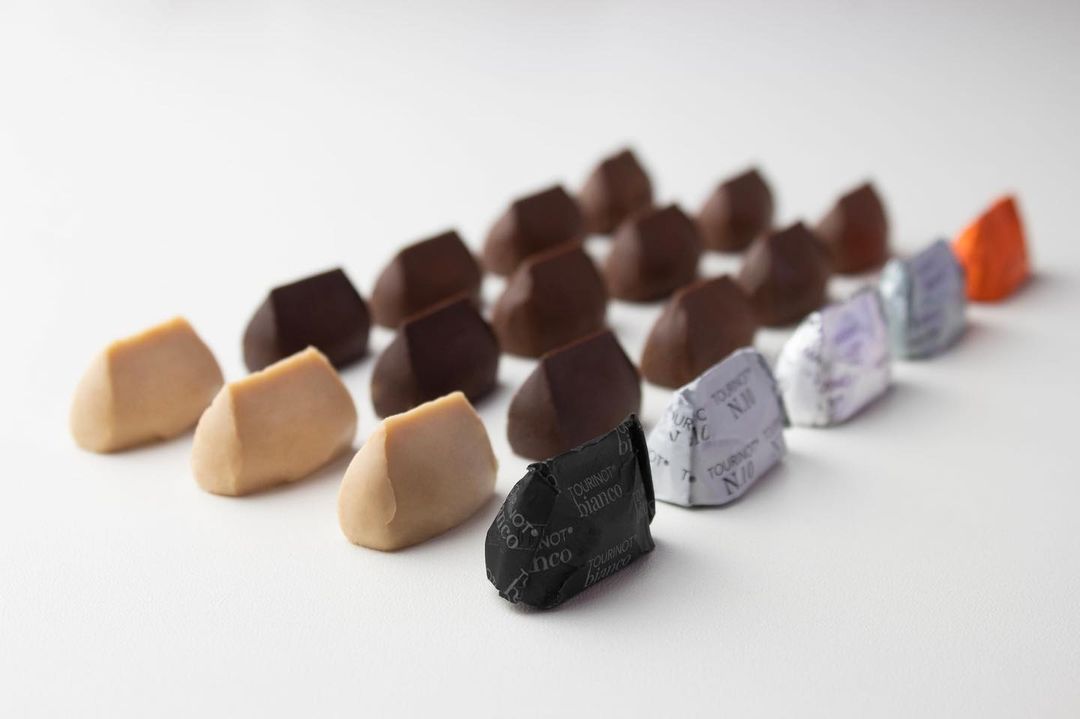 Gianduja, or Gianduia, is a homogenous blend of chocolate and hazelnuts. Invented in Turin, gianduja must contain 30% or greater of hazelnuts on top of the chocolate's composition. Produced in a "dark" (without dairy) format, as well as "milk," gianduja comes in a variety of form factors. In the US, it is most notably recognized as a "chocolate spread" (think something like Nutella), but also comes in a soft-extruded triangle format, as well as a classic chocolate bar format. If in a bar, the composition will be much softer than a usual chocolate bar due to the added hazelnuts' softer nature in addition to the hazelnut oil.
Gianduja dates back to the early 1800's under French Conqueror Napoleon's era. In 1806, Napoleon imposed blockades on English imports to ports under France's control, which severely affected the availability of cocoa supplies. Due to such, chocolatiers started experimenting in mixing cocoa with other raw materials/blends to in essence "cut" the chocolate and keep a greater overall supply available. After numerous testing phases, a chocolatier from Turin was able to yield success with this chocolate-alternative, and with a few more decades, numerous chocolate makers had incorporated gianduja to their catalog due to the strained cocoa supply at the time.
Once Napoleon's reign ended, the cocoa supply strains had subsided, but consumers had fallen in love with the chocolate-hazelnut treats. The name Gianduja comes from a carnival and marionette character who represents the archetypal Piedmontese, who are natives of the Italian region where hazelnut confectionery is common. The finest hazelnuts from Piedmont are the most sought-out for crafting Gianduja, and once you get a taste of the Piedmontese hazelnuts you will truly come to love these coveted blends. 
Craft Gianduja from the Finest Italian Makers
We are pleased to offer Gianduja options from three of the finest Italian chocolate makers: Guido Gobino, Domori & Amedei. Crafting with the ultra-fine Piedmont PGI hazelnuts, one taste will implore your tastebuds to pursue more. 
With Spreads, Bars, Pieces & more