Goodnow Farms Chocolate
Handcrafted Single-Origin Chocolate
Tom & Monica discoverd their chocolate passion in a vintage furniture shop in Los Angeles, sampling single-origin blends introducing them into the realm that is single-origin chocolate. They traveled throughout Latin America searching for the most flavorful beans, and have developed direct relationships with the farmers who grow and harvest them. By dealing directly with farmers, they're able to ensure that they're fairly compensated for their cacao, and also that the farming practices they're using are sustainable.
All of their bars are made here at their 225-year-old farm in Sudbury, Massachusetts. They start with cacao beans and sugar, and perform every step of the chocolate making process in-house, including carefully hand wrapping each bar.
Shop All Goodnow Farms Chocolate
Ucayali Peru 70% Dark Chocolate Bar
Extremely Well Balanced
Try the bar that just won a Gold Sofi award! The cacao for this multiple-award-winning origin comes from the jungles of Peru.
The Ucayali river is one of the major headwaters of the Amazon, and the farmers living along its shores grow several varieties of fine flavor cacao. They bring the cacao on boats to Goodnow's partners at Ucayali River Cacao, where the beans are expertly fermented and dried at their new facility.
This extremely well balanced bar is floral and herbal, with notes of lemon verbena and fig.
Esmeraldas Ecuador 70% Dark Chocolate Bar
From the Salazar Family of Ecuador
Goodnow makes this multiple award-winning bar with beans from the Salazar family farm in the Esmeraldas region of Ecuador. The Salazars have over one hundred acres of carefully cultivated Nacional hybrid cacao trees. The volume of beans they harvest allows them to ferment and dry the beans themselves and the level of control they have over the cacao varietals they plant, as well as their post-harvest processing, results in beans of exceptional quality and flavor. This is a well-balanced bar with very low acidity, intense berry jam flavors and a long finish.
This bar is made with Goodnow's own fresh-pressed, Esmeraldas cocoa butter!
55% Classic Milk Chocolate Bar
With Cocoa from Zorzal, Dominican Republic
In all our years of making chocolate Goodnow Farms hadn't found milk that was up to our flavor standards, but that changed when we discovered Organic West. Their facility for making dry milk powder is state-of-the-art and results in an exceptionally flavorful milk chocolate.
This is a dark milk bar, meaning there's less milk than you'd in find mass market milk chocolate bars. Their goal, as always, is to allow the flavors of the cacao to still be apparent. In this case the unique flavors of our Dominican Republic Zorzal Communitario cacao are balanced with rich, creamy milk.
This is a great bar to pair with our Brown Butter bar, which is also made with Zorzal cacao and features fresh Jersey Cream butter from High Lawn Farms dairy.
About Organic West:
Organic West sources from family run dairies on the west coast. All the cows are pasture raised, and their milk is always antibiotic, GMO and rBST free. They buy milk on a regular basis at a stable price, which allows farmers to plan long term. They're able to do this because their facility allows them to turn the milk into many products, including the organic milk powder we use in this bar.
Boyacá Colombia 73% Dark Chocolate Bar
With Freshly-Pressed Cocoa Butter
This is the first chocolate bar made with cacao beans from Impulsa Bacao in San Pablo de Borbur, Colombia. Goodnow fell in love with their beans and traveled there this past February to meet the farmers and see their brand new fermentation and drying facility.
As with all Goodnow's bars, they craft this with their own cocoa butter, pressed from the same Boyaca beans they use to make the bar. The flavor profile is toasted marshmallow, graham cracker and honey – think s'mores!
Asochivite Guatemala 77% Dark Chocolate Bar
Mayan Cacao
The Q'eqchi Maya farmers of Chivite, Guatemala harvest cacao from the wild trees surrounding their village. When Goodnow first visited the village, they were immediately drawn to love their cacao, but the fermentation and drying facility badly needed an upgrade. Working with the farmers and with Cacao Verapaz, Goodnow funded the materials necessary for village to build a brand new fermentation and drying area. They're now able to provide incredibly high quality cacao on a consistent basis. This bar has delightfully bright fruit flavors of green banana and mango.
El Carmen Nicaragua 77% Dark Chocolate Bar
Rich & Earthy
Tom & Monica discovered this fine flavor bean after meeting Giff Laube and Jose Enrique Herrera, the owners of Cacao Bisiesto, at their farm just outside the town of Matagalpa, Nicaragua. The beans are named after the town in and around which they're grown, which is located in Nicaragua's Central Highlands.
The wet cacao beans (baba) are sent to Giff and Jose who then ferment and dry them at their centralized facility located on their farm, which allows them complete control over the entire flavor development process.
This bar is a dark chocolate lovers dream: deep, rich and earthy with caramel and raisin notes.
Almendra Blanca Mexico 77% Dark Chocolate Bar
From Tabasco, Mexico
"Almendra Blanca" translates to "white almond," as white color of this bean gives the finished bar a lighter look despite its high cacao content.
Farmer Vicente Cacep grows these beans on his family farm in Tabasco, Mexico. As with all Goodnow's bars this is crafted with our house-made cocoa butter, freshly pressed from the same fine flavor beans they use to make the chocolate. Flavor notes are creamy citrus and hazelnut – great for pairing with a sweet dessert wine.
Special Reserve 100% Cacao Dark Chocolate Bar
With Cocoa from Peru
Goodnow's incredible Ucayali cacao beans contain such immense flavors they decided to showcase them in this 100% bar. With no sugar, the unique and intense flavors of this very special bean are front and center in every bite.
The core reason Goodnow chose this particular cacao for their 100% bar is because of the expertise at Ucayali River Cacao bring to their post-harvest bean fermentation and drying. These steps are crucial to flavor development, and the folks at Ucayali have mastered both.
Special Reserve 77% Dark Chocolate Bar with Putnam Rye Whiskey
With Cocoa from Ecuador
This Special Reserve Blend has a unmatched flavor like no other. Goodnow uses 55 bottles of Boston Harbor Distillery's distinctive "Putnam Rye Whiskey" to craft this Special Reserve chocolate, creating a memorable whiskey experience you simply will not be able to forget.
They start by steeping nibs from the award-winning Esmeraldas Ecuador bar in whiskey for several days, which allows the nibs to absorb the complex flavor notes of the rye. Since chocolate and water don't mix, the nibs are dried completely before putting them in stone grinders to create this incredible bar, combined with fresh-pressed single-origin Esmeraldas Ecuador cocoa butter. This exceptional step makes the bar exceedingly smooth & intensely flavorful, as well as keeping true to single origin cocoa.
Special Reserve 77% Dark Chocolate Bar with Lawley's Rum
With Cocoa from Ecuador
The incredible flavor and popularity of the Putnam Rye Whiskey bar inspired Goodnow to further their collaborations with Boston Harbor Distillery, this time using their Lawley's Dark Rum.
Goodnow roasts and winnows the same fine flavor Ecuador nibs used in the multiple award-winning Esmeraldas bar, then soak them in over 50 bottles of Lawley's Rum. This allows the complex flavors to thoroughly infuse the nibs before they are carefully dried and put in stone grinders. The addition of fresh pressed, single origin Esmeraldas cocoa butter ensures this chocolate is intensely flavorful and exceptionally smooth.
The sweet molasses and caramel notes of the rum combine perfectly with the berry jam flavors of the single-origin Esmeraldas cacao to create a delicious mix of chocolate and rum flavor.
Special Reserve 77% Dark Chocolate Bar with Las Palomas Coffee
With Cocoa from Guatemala
If you love single-origin flavor, this is the chocolate for you. Goodnow teamed up with renowned single-origin coffee expert George Howell to create this deliciously smooth and flavorful single origin coffee and cacao bar.
The single origin cacao beans used for Goodnow's multiple award-winning Asochivite chocolate acted as the inspiration behind this bar. The bright fruit flavors of the Guatemalan cacao beans led to the pairing with George Howell's fruity Las Palomas coffee beans from Guatemala, creating an incredibly fruity chocolate. The "coffee whisperers" at George Howell do a custom brew just for Goodnow, and they soak the Asochivite nibs in the coffee until all of the nuanced flavors of the freshly brewed coffee completely infuse the nibs. The nibs are then carefully dried prior to adding them to stone grinders to make the chocolate blend. The addition of fresh pressed Asochivite cocoa butter not only makes the bar intensely flavorful and exceptionally smooth, but also ensures true single-origin Guatemalan flavor.
Special Reserve 70% Dark Chocolate Bar with Brown Butter
With Cocoa from the Dominican Republic
The new Brown Butter bar is crafted with locally made, award-winning butter from High Lawn Farm. Goodnow Farms carefully browns High Lawn's Berkshire Fresh butter, which is made with milk from only Jersey cows, and then pair it with their new cacao origin, Zorzal, from the Dominican Republic.
The sweet, toasty notes of the brown butter pairs perfectly with the cinnamon raisin flavors of the Zorzal Communitario cacao. The butter also gives this bar an exceptionally creamy smoothness. As with all of their bars, this features cocoa butter which is pressed from the same Zorzal beans used to make the chocolate; a truly exceptional flavor experience.
Asochivite 70% Dark Chocolate Bar with Maple Sugar
With Cocoa from Guatemala
Goodnow takes their renowned Asochivite Guatemala blend and incorpoates maple sugar for an unforgettable pairing. The bright, fruity flavors of the Asochivite bar are perfectly complemented by the addition of maple sugar sourced locally from Severance Maple in Northfield, MA.
El Carmen 69% Dark Chocolate Bar with Coffee
With Cocoa from Nicaragua
Coffee and chocolate is one of the best taste combinations available. Goodnow adds just enough coarsely ground, lightly roasted beans to give you a satisfying coffee crunch while still retaining the unique flavors of the chocolate. They source their coffee beans from Recreo Coffee and Roasterie in West Roxbury, MA, where husband and wife team Hector and Miriam Morales import beans directly from their family farm in Jinotega, Nicaragua.
Almendra Blanca 60% Dark Chocolate Bar with Almonds
With Cocoa from Mexico
Goodnow takes their single-origin Almendra Blanca Mexico chocolate, and combines with roasted almonds sourced from Burroughs Family Farm. The combination gives way to a great nutty flavor and satisfying crunch, sure to satisfy the nut lover in you.
Colombia 63% Milk Chocolate Bar with Café con leche
A Limited Release turned Maker's Choice
When Monica was living in Panama and Costa Rica one of her favorite drinks was Cafe con Leche. This sweet, creamy bar is reminiscent of the experience of drinking this steaming hot drink on warm Latin American mornings.
GNF starts with their Boyaca cacao from Colombia, then add organic sugar from The Green Cane Project, organic milk powder from Organic West milk and finally whole Ketiara coffee beans directly sourced from Sumatra by our friends at Barrington Coffee Roasters. The coffee beans are ground fine along with the cacao and sugar during the refining process in our stone grinders. This is an exceedingly smooth bar!
Ketiara is a woman-led cooperative located in the Sumatra Aceh Gayo highland. They are one of the very few cooperatives who do their own exporting, and the also promote women and younger farmers in the coffee business. For more information check out their website.
GNF LOVES working with local companies in Massachusetts and have wanted to work with Barrington since they started. They needed to do justice to the subtle flavors of their light roast coffee, and when they first tasted the Ketiara they knew we had to use it in a bar. Barrington has an incredible selection of directly sourced, single origin coffee with varying roast profiles. You can buy all their coffee on their website, where origins are conveniently organized by both roast and region. We highly recommend trying a few of their single origin coffees side by side to enjoy the distinct and different flavors.
Dominican Republic 77% Dark Chocolate Bar with Black Urfa Chili
With Cocoa from Mexico
GNF's Black Urfa Chili bar is another flavorful collaboration with their friends at Burlap & Barrel. Ethan Frisch and Ori Zohar are as passionate about sourcing single origin spices as GNF is about sourcing single origin cacao! They visit the farms personally, trade directly with the farmers, and find unique spices available nowhere else.
GNF has wanted to release a spicy bar for a long time. Most of the chili peppers tried added only heat, and GNF wanted something more. They found it in the Urfa Chili, which boasts many complex flavors due to the fermentation process it undergoes after harvesting. GNF paired it with our single origin Zorzal Communitario cacao from the Dominican Republic.
The Black Urfa Chili used in this bar is sourced by Burlap & Barrel from Southeastern Turkey, just outside the city of Şanlıurfa. It starts as a red, sweet, spicy pepper. After harvesting it's fermented in the sun where it changes color from red to black and develops its characteristic flavor profile. Much like our chocolate it's ground between massive granite wheels. Sunflower oil and salt are added during the grinding process. The chilis are grown by farmer Bekir Bey. He and his family spend about ten months a year planning, planting, tending, watering and harvesting these very special chili peppers. For more information visit Burlap and Barrel's website where you can buy the Black Urfa Chili for yourself!
Guatemala 62% Milk Chocolate Bar with Passion Fruit & Cream
A Beloved Dark Milk
GNF imagined a rich, creamy pot de crème with a tangy drizzle of passion fruit to craft this milk chocolate. The bright, Guatemalan Asochivite cacao is the perfect partner for this bar, along with Organic West Whole Milk, our freshly-pressed cocoa butter and passion fruit. It's sweet, tart, creamy- delicious.
GNF sources the passion fruit for this bar from Cocoa Supply, a family owned business based in Ecuador. They work directly with their farmers and producers, and pay prices above Fair Trade minimums. They also work with farms to provide training and education. Be sure to check out their website for more information about their sourcing practices and how they're working with farms and farmers.
Nicaragua 77% Dark Chocolate Bar with Caramelized Onion
Limited Release
GNF makes only one small batch of each of our Limited Release bars, so try this one before it's gone! They've made some incredibly flavorful Limited Release bars over the years but this one stands out as truly unique.
This smooth and savory bar combines the El Carmen chocolate with caramelized onions sourced from single origin spice masters Ethan Frisch and Ori Zohar of Burlap & Barrel. The carefully dried, caramelized onions are refined along with our chocolate in our stone grinders for maximum flavor development. The intense, melt-in-your mouth onion flavor is umami at it's best. It's truly a unique and supremely satisfying flavor experience! As with all our bars these are made with cocoa butter we freshly press from the same beans we use to make the bars.
Build-Your-Own Goodnow Farms Chocolate Bar Flight
Mix-and-Match your Favorites and Save
Discover More Single-Origin Chocolate
Chocolate from over 25 Countries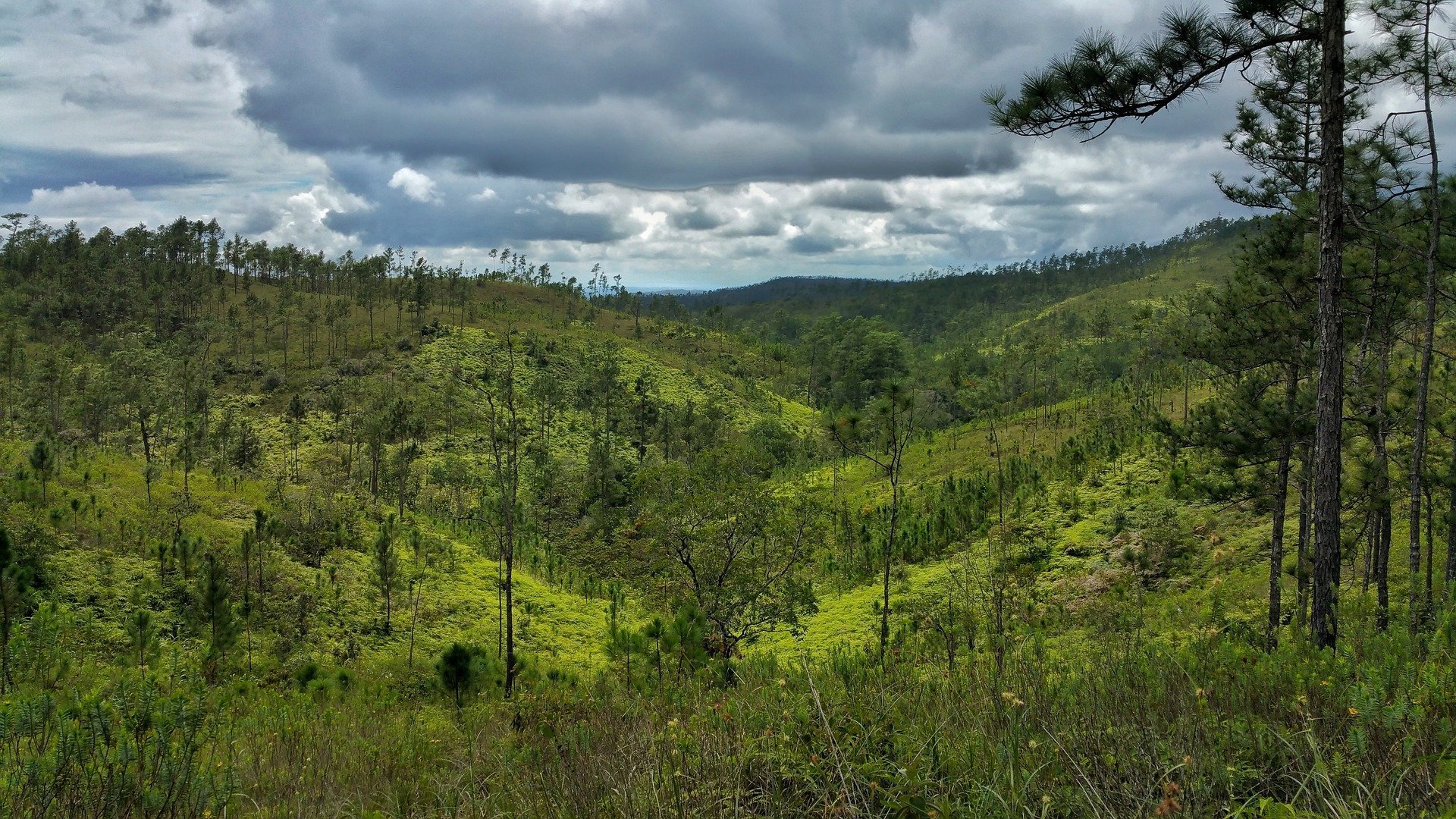 Explore More Award-Winning Chocolate Bars
Some of the World's Finest