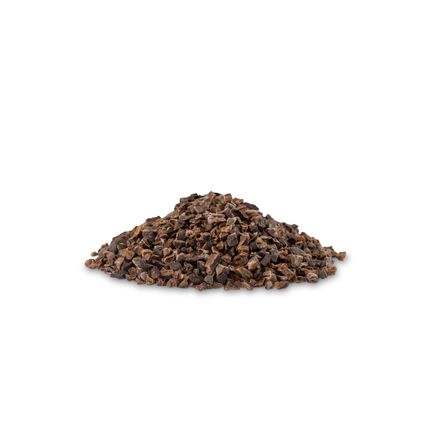 Cocoa Nibs
Pure Cacao
Cocoa nibs are the hard kernel in the center of the cocoa bean that is used to manufacture chocolate. The nibs are what's left after a cocoa bean has been dried, roasted and had its husk removed. These little dried cocoa nibs have a nutty, chocolate flavor and a pleasant crunch that makes them a perfect additive to all different kinds of food. In addition to being delicious and perfect for topping a variety of dishes, cocoa nibs are also incredibly healthy and full of antioxidants. These little nibs have become a popular health food as well as a popular addition to chocolate desserts and even in chocolate bars to add a little crunch.
Meso Cacao Cocoa Nibs
Pure Cocoa Nibs from Single-Origin Honduras
These nibs originate from Wampusirpi, a small town with less than 2,000 inhabitants. It is located in a remote jungle area of northeast Honduras on the Patuca River. The cacao grown here is mostly indigenous Trinitarios, capturing the regions natural flavors.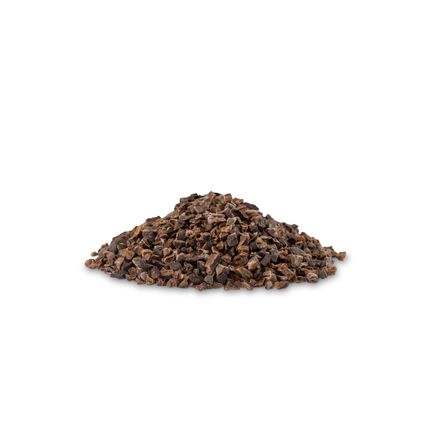 Valrhona Cocoa Nibs
"Grue de Cacao"
Every part of the cocoa bean has something to offer during the chocolate production process. After the cocoa bean has been roasted, dried and alleviated of its husk, what is left over is known as a cocoa nib. These delicious little cocoa bean nibs offer a crunchy texture and a nutty chocolate flavor. Cocoa nibs are ideal for baking and garnishing a variety of different desserts and other foods. They're an easy and delicious way to add a bit of crunch and a strong chocolate flavor to any dish. For the very best that cocoa beans have to offer, choose from the variety of Valrhona cocoa nibs from World Wide Chocolate.
Guittard Cocoa Nibs
Available in Bulk Sizes & 4.5lb Tubs
On top of premium chocolate, Guittard offers chocolate in its 'original state:' cocoa beans roasted & fragmented into small bits, becoming 'cocoa nibs.' Cocoa nibs add an extra crunchy texture to your confections, and are a great, even healthy addition to your confections.
Felchlin Caramelized Cocoa Nibs
With Cocoa from Ghana
The Ghana Caramelized Nibs Croquant 2-3mm are ideal to give cakes, ice creams or dessert an additional crunchy texture.
You'll be sure to find a huge variety of different uses for the cocoa nibs available from World Wide Chocolate. They're delicious on and in a variety of dishes. First of all, you can use your cocoa nibs plain, or, if you'd like to bring out their chocolate flavor with some sweetness, you can coat them in sugar. Easily candy your cocoa nibs by cooking them in some sugar and water until they caramelize. Candied cocoa nibs make a delicious snack on their own or used as sprinkles on ice cream and other desserts. They're delicious as a topping for muffins and anywhere you'd like a little extra sweet crunch. Instead of coating your cocoa nibs in sugar, you can coat them in chocolate for a completely decadent alternative.
If you choose to use your cocoa nibs without candying them first, you can still sprinkle them on your favorite desserts. The result is still a delicious crunch without so much added sugar. Plain cocoa nibs can be baked into breads and cakes. Put them on top of a smoothie bowl, cook them into pancakes or mix them into fruit salad or granola for a healthy breakfast Cocoa nibs can also be used in savory dishes. Use them to crust pork chops or chicken to give a delicious and unique crunchy bite. Add them to a gourmet pizza to wow your dinner guests. You can also use them as a tasty crunchy salad topping.