Valrhona Chocolate
Let's Imagine the Best of Chocolate
Every bite of chocolate becomes a sensory experience when you choose Valrhona chocolate. This premium chocolate has been produced in the small village of Tain L'Hermitage, France since 1922. Albéric Guironnet, a pastry chef, founded the company with a commitment to creating beautifully complex yet balanced artisan chocolates. Much like the renowned wines of the Rhone Valley, the cocoa beans used to make Valrhona chocolates have been carefully selected from the unique terroir in which they are grown in for crafting their premium couverture blends. In fact, Valrhona is one of the few chocolatiers who have established their own plantations for growing cocoa beans. As a result, even the most discerning chocolate lovers can appreciate the expert care that goes into making every piece of Valrhona chocolate.
Shop All Valrhona Chocolate
Valrhona Inspiration Couverture
Fruit & Nuts in the Form of Chocolate
Valrhona's latest product line quite literally will inspire new creations. They have taken cocoa butter and blended different fruit & nut varieties to create these sought-out blends. Experiment with their Passion Fruit, Strawberry, Almond, or new Yuzu couverture and let this couverture take you to uncharted territories.
Couverture Chocolate Feves
Valrhona's Signature Couverture Chocolate Wafers, or "Feves"
The quality of the desserts you create relies heavily on the quality of ingredients you use. Opt for the highest-quality chocolate pieces when you choose Valrhona chocolate feves from World Wide Chocolate. These chocolate wafers are excellent alternatives to chocolate chips and other chocolate chunks. They feature a unique oval shape with an indented center. These chocolate feves come in several different chocolate varieties. Each one has a unique cocoa content level and is made from cocoa beans from a different exotic origin. Look through each one to find the ideal flavor for your sweet creation.
Chocolate Pearls
"Les Perles"
Chocolate pearls are an elegant and visually appealing way to add bits of chocolate to a baking recipe. They can be added to the batter of cakes, pancakes and other pastries or they can be used as a decorative touch added at the end of the baking process. Valrhona chocolate pearls from World Wide Chocolate are an excellent choice as they're made with premium ingredients and feature a unique chocolate flavor. These premium Valrhona "les perles" come in several different varieties. Some are made from solid chocolate while others feature chocolate-covered crunchy cereal pearls. Both options come in different flavors and add a lovely touch to any sweet recipe.
Chocolate Squares
Premium Indulgence
Keep tasty, single-serving treats around your home or business by ordering Valrhona chocolate squares from World Wide Chocolate. These delicious squares are like miniature versions of premium Valrhona chocolate bars. They come in the same delicious flavors and cocoa contents. They're also available in larger bulk sizes, so that you can make sure that you have plenty of bite-sized chocolate squares for your family, party guests or other chocolate-lovers. These bulk packages are idea for parties, gifts and businesses.
Chocolate Tasting Bars
Milk & Dark Chocolate Selections
Treat yourself to a delicious, indulgent treat with a Valrhona chocolate bar from World Wide Chocolate. These chocolate tasting bars are made from high-quality, solid chocolate in a variety of flavors and cocoa content levels. Each of these different options is made from cocoa beans grown and harvested in exotic destinations all over the world. The cocoa beans are then processed and turned into delicious chocolate products in France's Rhone Valley. No matter what your personal preference, you're sure to find a chocolate bar that you love in our selection.
Chocolate Baking Blocks
Solid Couverture Chocolate
Baking blocks are a classic way to add chocolate flavor to baked goods and other desserts. These large chocolate blocks are made with the perfect flavor and consistency to give just the right amount of chocolate goodness to any dessert. They're also made in large sizes to ensure that any baker has the perfect amount of chocolate for all of his or her baking projects. In order to achieve a stronger chocolate flavor and a smooth texture, baking chocolate blocks contain a higher amount of cocoa butter than other forms of baking chocolate. Shop the selection of Valrhona chocolate baking blocks to find the perfect ingredient for your next decadent chocolate dessert creation.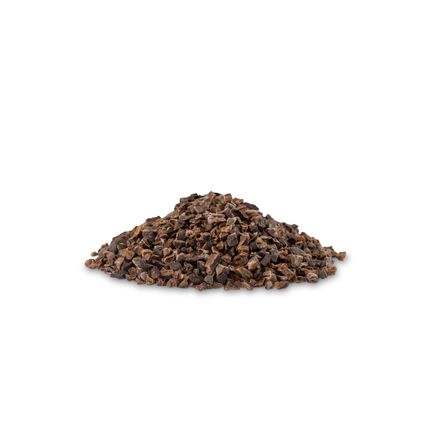 Cocoa Nibs
"Grue de Cacao"
Every part of the cocoa bean has something to offer during the chocolate production process. After the cocoa bean has been roasted, dried and alleviated of its husk, what is left over is known as a cocoa nib. These delicious little cocoa bean nibs offer a crunchy texture and a nutty chocolate flavor. Cocoa nibs are ideal for baking and garnishing a variety of different desserts and other foods. They're an easy and delicious way to add a bit of crunch and a strong chocolate flavor to any dish. For the very best that cocoa beans have to offer, choose from the variety of Valrhona cocoa nibs from World Wide Chocolate.
Cocoa Powder
"Poudre de Cacao"
Cocoa powder is an easy way to add delicious chocolate flavor to baked goods, drinks and other foods. As with any other form of chocolate, the quality of cocoa powder that you use makes a world of difference in the way that the recipe tastes in the end. Don't cut corners the next time you make a chocolate dessert when you use the Valrhona cocoa powder available from World Wide Chocolate. This premium-quality chocolate powder is unsweetened and Dutch processed. Each box contains 100 percent cocoa. You can order Valrhona cocoa powder in single boxes, bulk boxes and bulk bags, depending on how much you need. Bulk pricing is ideal for bakeries, restaurants and other clients who use quite a bit of baking chocolate.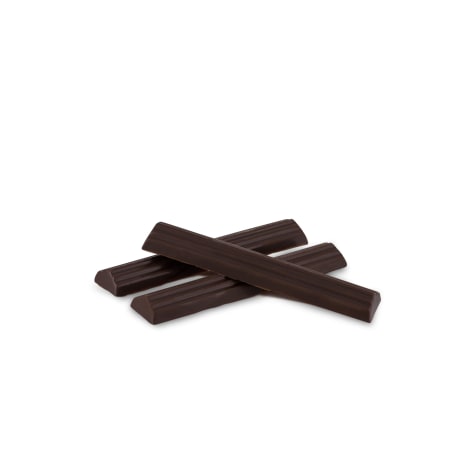 48% Dark Chocolate Baking Bâtons
High Quality Baking Sticks
Chocolate Sticks are made with premium chocolate specifically designed to deliver powerful cocoa taste in pastries. Completely stable for baking.
Dark Chocolate Baking Chips
In 52% & 60% Options
A perfect recipe designed to be easy to use in pastries and baked goods with a popular flavor that will please all your customers.
The 52% is a smaller 6mm (.24 inch) chip perfect for all your needs while the 60% chips are a standard 8mm (.33 inch) chocolate chip to supply a vast array of recipes.