Willie's Cacao Single-Estate Bean-to-Bar Chocolate 
"Melt into a World of Adventure"
Willie's passion for chocolate was born from a love of adventure. This spirit took Willie to Venezuela, leading to the purchase of Hacienda El Tesoro high in the cloud forest, and remains with Willie as the quest to make great chocolate. He has traveled on the cacao trail around the Equator into the forests of the world, in search of the finest beans.
Willie's chocolate is all about flavor. Great cacaos are like fine wines, each one with its own stunningly individual flavor born of its specific genetics, soil and climate. One might taste naturally of nuts, another of summer fruits. It is to capture these subtle notes and unique flavors that make all Willie's chocolate from the bean – which is called bean to bar chocolate! The process incorporates buying single estate cacaos direct from the farmers, roasting them in antique ball roasters and make them into chocolate using just raw cane sugar and natural cocoa butter – no soya lecithin, no vanilla, nothing that gets in the way of the flavor of the bean.
Willie's Cacao Chocolate Truffles
Artisan Chocolate Truffles
Willie combines melted craft-made chocolate with nuts he has roasted to create the praline. He then uses his antique cocoa butter press to produce the fine cocoa powder that each truffle is rolled in after hand-dipped in chocolate. The classic varieties include dark and milk chocolate, the dark chocolate being vegan-friendly, but also the dark chocolate Champagne truffles, and the Raspberry Praline truffles. The raspberry blend is filled with a raspberry center, surrounded by white chocolate, bursting with fruity pleasure.
Medellin Colombia Rich Dark Drinking Chocolate
52% Cocoa Content, 2020 sofi™ Award Winner
Totally pure and bursting with flavor, this drinking chocolate is made with one of the world's great Single Estate cacaos that Willie discovered in Medellin, Colombia. This is what gives it its incredible richness and depth of flavor. It is 100% natural, containing only two ingredients, cacao and raw cane sugar. The beans receive a light roast, and then are conched for up to 21 days until the flavor is perfect. Finally, some of butter is pressed out using early 20th century cocoa butter presses, and milled into a powder with the raw cane sugar. This product can be used to make either hot or cold drinks, and for vegan drinks use non-dairy milk.
El Blanco 36% White Chocolate Bar
Sublime & Creamy
El Blanco is white chocolate as it should be, sublimely pure and creamy. Made bean to bar with natural cocoa butter, a luxury white chocolate bar.
This is white chocolate as it should be, totally pure and sublimely creamy. It comes down to beautiful ingredients and perfect balance. Natural cocoa butter, raw cane sugar and milk all in perfect harmony, and since it's not too sweet and there's no vanilla, the flavour notes of the cacao really shine through. Take a small bite, and as it melts you will soon realise that this is a most unusual and heavenly square of chocolate. 100% Natural. Pure Flavours. Pure Pleasure.
Rio Caribe Venezuela 44% Milk Chocolate Bar with Sea Kissed Almonds
With Fine Roasted Almonds & Sea Salt
An absolute delight due to popular demand from Willie's Chocolate Tasting Club.
This is a simply delectable square of chocolate. Willie gives their almonds a light roast to release their soft, round nuttiness, then stir them in to freshly made Rio Caribe milk chocolate with a sprinkling of Cornish Sea Salt.
Milk of the Stars 54% Milk Chocolate Bar
With Cocoa from Indonesia, 2019 sofi™ Award Winner
An intensely beautiful 54 milk chocolate – this 2019 Specialty Foods Award-Winning chocolate is an unforgettable blend. Close your eyes, and as the chocolate melts, you will be able to taste the deep caramel notes characteristic of this remarkable bean from Surabaya in Java. These are so different to the nutty, coffee notes of the Rio Caribe bean used in Milk of the Gods. This is bringing the delights of discovering the flavours of different beans to milk chocolate lovers around the world.
Pure Gold Sur Del Lago 100% Cacao
Naturally Silky & Nutty Notes
As the chocolate melts, your journey of pure 100% cacao begins. South of Lake Maracaibo in Venezuela, Sur Del Lago's silky flavors roll deep and nutty, unfolding the wonders of this ancient and revered Food of the Gods.
This Pure Gold is 100% cacao & completely sugar free, for an intense journey of natural flavors and no sugar. Perfect for the true chocolate connoisseur, or for all of those cutting on sugar!
This bar has been crafted to have wonderful smoothness alongside its intensity, even without sugar – packed full of antioxidants – this is the perfect feel-good healthy treat.
This chocolate is all about purity of flavor with only natural ingredients; cacao and natural cocoa butter – no vanilla, nor soya lecithin. Every bite is bursting with energy and natural health-giving properties.
Rio Caribe Gold 72% Venezuelan Dark Chocolate
Single-estate cacao with complex notes of nuts and coffee
Willie's first ten-hour road trip took him east of Caracas, along the magical Caribbean coast to the Paria Peninsula and the sleepy village of Rio Caribe, where he came across the Rio Caribe cocoa beans.
This delectable Venezuelan dark chocolate is an adventure in taste with its complex nut and coffee notes – all natural flavors in the cocoa beans, no additives. That's why Willie's Cacao is 'bean to bar' to capture the stunningly individual flavors of the world's great cacaos.
Chulucanas Gold 70% Peruvian Dark Chocolate
Notes of Raisin and Plum
The beans grown in the small town of Chulucanas, Peru, create instant dark chocolate gratification. An adventure in taste, this blend melts slowly – taking you to the mountains of the Morropon province of Peru, with their native Criollo beans and their distinctive notes of the raisins and plums.
Almendra Venezuela 70% Dark Chocolate Bar with Roasted Almonds
With Cocoa from Sur Del Lago, Venezuela
The almond-chocolate crunch is an unrivaled pleasure. Marcona Almonds are kings of the nut world and here they are nestling in my smooth, nutty Sur del Lago dark chocolate. All Willie has done is to give them a gentle roast to awaken their sweet, almost buttery flavor. 100% Natural – Pure flavors – Pure Pleasure.
70% Dark Chocolate Bar with Ginger Lime
With Cocoa from Cuba
This is one exotic square of chocolate. The beautiful honey notes in the Baracoan beans dancing with the ginger and lime to an irrepressible Cuban beat. Crafted in Willie's chocolate factory in Devon, this exotic square of chocolate hits you with the gentle heat of ginger and follows with a tang of lime, leaving simply delectable chocolate. For the best flavors Willie makes all his chocolate from completely natural ingredients and the best Single Estate cacao beans.
Rio Caribe 44% Milk Chocolate with Sea Flakes
With Cocoa from Venezuela
As a child, Willie would head far out to sea to collect pure water, gently evaporating it off and watching the delicate sea salt crystals form. Milk chocolate with sea flakes…Salt is a source of life, and with cacao it becomes a source of dreams.
Luscious Orange 65% Dark Chocolate
With Cocoa from Cuba
After one visit to the eastern tip of Cuba, Willie fell in love with Baracoan beans for their natural & subtle notes of honey. At first taste, he knew the blend would be perfectly with subtle orange notes.
These exquisite beans have a delicate honey flavor that is simply born to be with orange, crafted from bean to bar at their England-based facility.
100% Cacao with Raisin & Hazelnut
With Maranon Cacao & No Added Sugar
Jewelled with raisins and hazelnuts, this softly floral Rio Maranon cacao has no need for added sugar. All the sweetness comes naturally from the fruit and nuts.
100% Cacao Bar with Pistachio & Date
With Cocoa from Peru
Jewelled with pistachios and dates, this softly floral Rio Maranon cacao has no need for added sugar. All the sweetness comes naturally from the fruit and nuts. Willie's makes all chocolate from bean to bar in small batches from the best single estate cacaos in the world. To preserve the precious flavor notes from this rare bean from the remote Maranon canon in Peru, Willie conches it for a massive 21 days, as the best things are worth waiting for.
Build-Your-Own Willie's Cacao
Mix-and-Match your Favorites and Save
Discover More Single-Origin Chocolate
Chocolate from over 25 Countries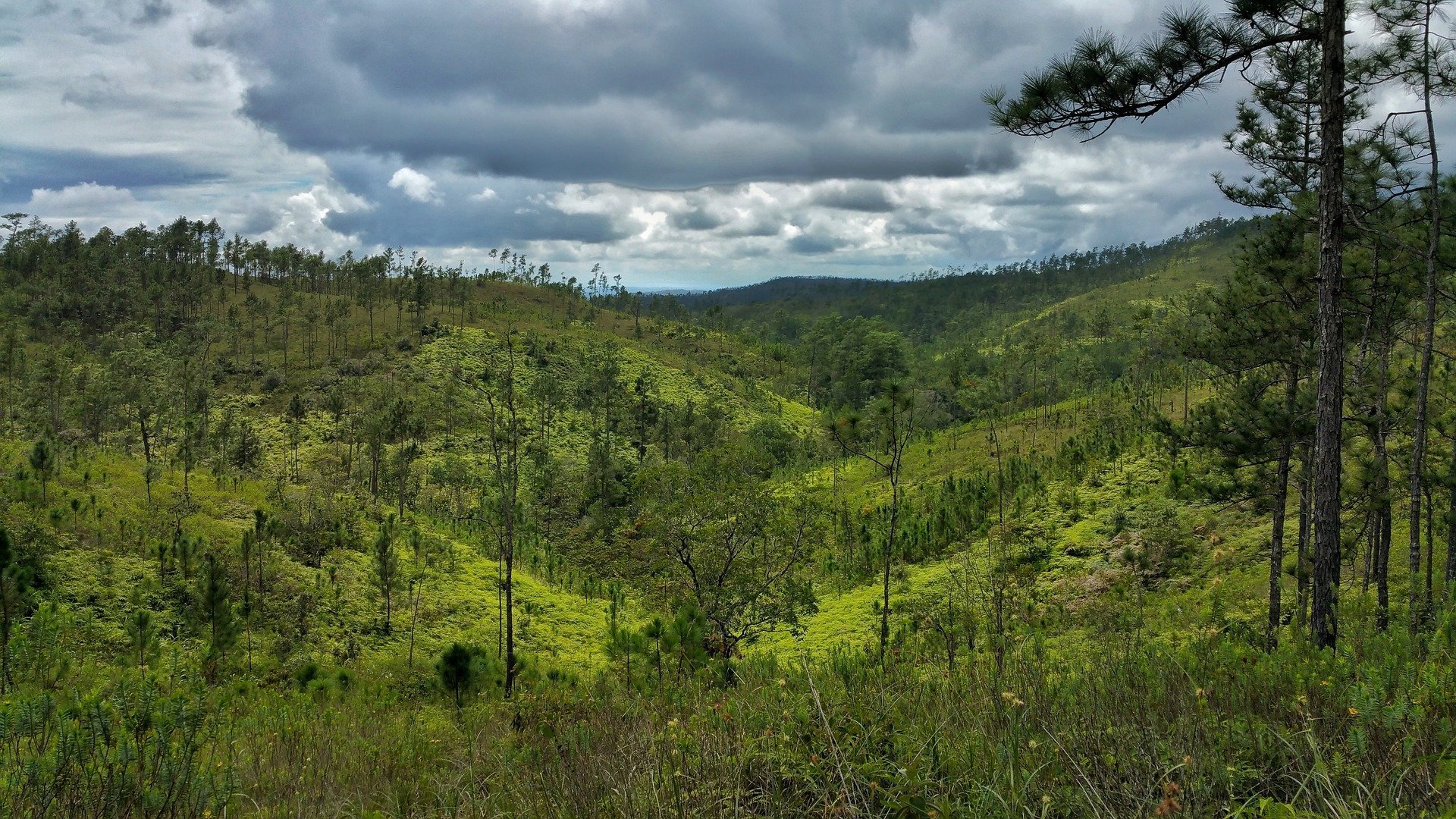 Explore More Chocolate Bars
Bean-to-Bar, Direct Trade, Organic, and More