Wilhelmina Peppermint Candies
Dutch Peppermints
Make your day a little fresher with the help of Wilhelmina Dutch mints from World Wide Chocolate. These delicious peppermints come from one of the most famous European mint brands. Especially popular in the Netherlands, these mints have been produced since 1892. Each mint features the image of Queen Wilhelmina, who took the role of queen after her father's death when she was just 10 years old. Her 57-year reign from 1890 to 1948 makes her an incredible important figure in Dutch history while also adding a bit of national pride to these famous mints.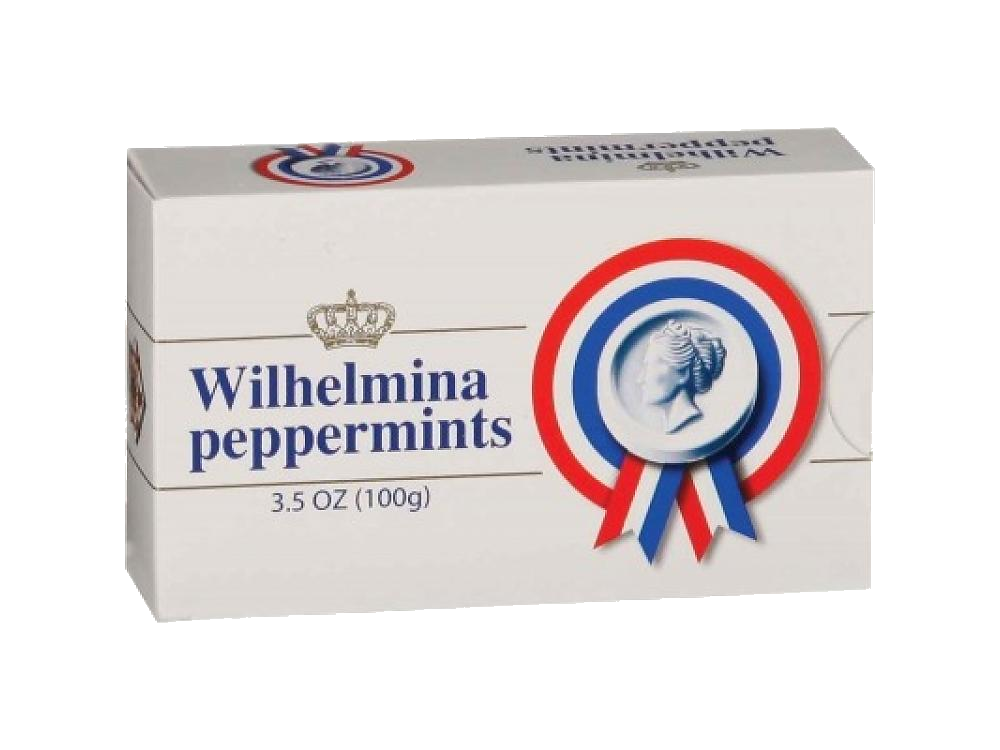 Peppermint Candies
In a Convenient Travel-Size Box
A Dutch classic, Wilhelmina peppermints are the one of the more famous peppermints hailing from Western Europe. These mints are great as an after dinner mint or as an addition to your morning tea. Due to the high quality flavor, a box will not last long in your pocket or handbag.
Besides their historical significance, Wilhelmina mints (also called Wilhelmina Pepermunt) has an incredible bold mint flavor that's tough to find in many of the mints created in the years since. It's a classic, pure peppermint flavor that has long made this the go-to after-dinner mint in the Netherlands. Many also enjoy a nice refreshing mint with a morning cup of tea, or simply as a refreshing pick-me-up at any time of the day. No matter how you like your mints, however, Wilhelmina peppermints are sure to give you that nice little jolt of icy freshness as soon as you pop one in your mouth.
If you're searching for a classic peppermint to enjoy, be sure to order some of these Wilhelmina peppermints from World Wide Chocolate. These classic mints also make a great gift for anyone with Dutch heritage in their family, or for those who enjoy trying iconic candies from other countries. This simple yet satisfying treat is truly timeless, and is sure to be one that's enjoyed by people around the world for many years to come. Fortunately, you don't have to track these mints down in specialty stores or by traveling overseas. Just order at World Wide Chocolate to get these delicious Dutch candies at a great price.