Honeymoon Chocolates
Bean-to-Bar Chocolate Sweetened with Honey
Honeymoon Chocolates officially began in a dorm room kitchen when Co-Founders Cam and Haley first began making bean-to-bar craft chocolate as a hobby. Honeymoon was founded in 2016 and specializes in bean to bar craft chocolate sweetened solely with raw honey. Our first and foremost reason for making chocolate is to address the decreasing supply of cacao and decline of honeybees worldwide. Secondary to us (but just as important) is to allow our consumers to remove refined sugar from their favorite foods. A few positives in using honey compared to traditional cane sugar include a roughly 1.5 time multiple in sweetness (which decrease overall caloric content by 20 calories for a 2.5 oz. bar), a lower glycemic index, and trace amounts of beneficial enzymes, amino acids, antioxidants, B vitamins, and minerals such as calcium, magnesium and potassium. Not only do we give a portion of our proceeds to support honeybee research, we also purchase directly from beekeepers which allows us to support apiarists.
The idea is to minimize mistakes and maximize quality. To begin each batch we use cacao from a few different origins- Peru, Haiti, and Colombia. All of our cacao is sourced either transparently or directly via Meridian and Uncommon Cacao. Processing our cacao begins with roasting. We develop different recipes for roasting each origin and harvest to bring out the best flavors. The beans are then cracked into nibs and the husk removed. The husks are used in our chocolate tea, and the nibs go into our stone-wheel melangers for approximately 48 hours. Once our cacao has been stone-ground, we temper, mold, and hand-package our bars. Our packaging is 100% compostable- which includes sugar cane labels and sustainable paper stock for our wrappers.
Shop All Honeymoon Chocolates
Peru Blueberry Lavender White Chocolate Bar
With Gluten-Free Oat Milk
Blueberry + Lavender Bar is back! And this time Honeymoon's bar packs a strong blueberry punch. We replaced the original dairy-based white chocolate recipe with gluten free oats for a smooth delivery of the all-too-familiar Spring favorite. We sourced organic cacao butter from Peru, organic freeze-dried blueberries, and lemon from Veteran Dry Goods, a local STL business that sources local and US grown produce.
All packaging used for the 2.2 oz bars are compostable. Honeymoon pledges to make a donation with each purchase to honeybee research via The Pollinator Partnership – see the back wrapper for more information on how to help save the bees!
Maya Mountain Belize 65 Dark Milk Chocolate Bar with Strawberry
Sweet & Floral
Honeymoon Chocolates mastered a blend of 65% Milk Chocolate that boasts zero refined sugars- only raw honey is used. This 2.2 oz. bar is free of refined sugars, gluten, and soy. All cacao used for this bar is sourced at a $3.15/kg farmgate price from Maya Mountain Cacao in Belize.
"Founded in 2010, Maya Mountain Cacao (MMC) put Belize on the craft chocolate map as a pioneer in the centralized fermentery social enterprise model, and the first exporter in the country to produce high-quality, centrally-fermented cacao for the U.S. craft chocolate market. MMC works with 350+ certified organic smallholder cacao farming families in the Toledo and South Stann Creek districts, most of whom are indigenous Q'eqchi' and Mopan Maya and who have been producing cacao for generations. MMC's 100% Belizean Maya team centrally processes all cacao at a post-harvest facility where three unique stages of sun drying create optimal flavor. MMC was awarded an Heirloom Cacao Preservation (HCP) designation in 2014, and through genetic testing we know that the majority of cacao cultivated by families in the MMC farmer network are Amelonado-dominant hybrids and other Upper Amazon Forastero hybrids. MMC is focused on being a sustainable, long term and transparent partner to farmers and producing uniquely delicious and sweet cacao that creates real positive impact for the communities of southern Belize. The beans carefully produced by the farmers in Maya Mountain Cacao's network and fermented by our team offer consistent, rich flavor notes of honey, pineapple, raisin, tobacco, and fudge." (Uncommoncacao.com)
Maya Mountain Belize 70% Dark Chocolate Bar with Raspberry
Fan Favorite Chocolate
This 2.2 oz. bar is a fan favorite! We mastered a blend of 70% Maya Mountain Belize Cacao, added in Pure Raspberries and then Raw Honey. While the 70% Belize base boasts strong flavors of Mocha, this bar has an additional raspberry zing. Our Raspberry Bar is free of refined sugar, soy, dairy, and gluten.
All cacao used for this bar is sourced at a $3.15/kg farmgate price from Maya Mountain Cacao in Belize.
Maya Mountain Belize 70% Dark Chocolate Bar
Sweet & Floral
The 70% Maya Mountain Belize bar greets you with the sweetness and floral notes of honey and melts effortlessly into a bold flavor and a dairy finish. Tasting notes include Vanilla Bean, Almond, and Cherry.
Maya Mountain Cacao is renowned in the craft chocolate world for both the quality and consistency of their certified organic cacao. MMC sources from approximately 400 small family farms in southern Belize, centralizing the fermentation process of cacao and ensuring transparency and accessibility for regional cacao farmers. (uncommoncacao.com)
Pisa Haiti 70% Dark Chocolate Bar with Reconstruction Coffee
Using Ethiopian Coffee
Haitian cacao and coffee all rolled up into a single bar- sweetened with honey, of course! This 70% Dark Chocolate features cacao from Haiti PISA and Ethiopian coffee roasted by Reconstruction Coffee.
All cacao used for this bar is sourced at a $2.26/kg farmgate price from PISA in Haiti.
Bringing an accessible and bold flavor to the cacao world isn't the only thing Produits Des Iles SA (PISA) is doing. PISA launched their centralized processing facility in 2014, which was a revolutionary change for the way the cacao industry worked in Haiti, offering the first high quality Haitian cacao to the US market. Through private sector innovation, PISA partnered with farmers to give them what they really needed: pricing transparency, a consistent market, and an elimination of risk. Today, PISA still provides smallholder farmers access to the specialty cacao market by purchasing wet cacao, centrally fermenting it, and selling it at a higher price for its higher quality. PISA is poised to bring affordable organic beans to the craft chocolate market with an approachable flavor profile of classic chocolate, blueberries, caramel, and vanilla. We partner with PISA to support systems change and reduce structural inequities in Haiti, while acknowledging that the end goal for economic justice has yet to be met and will require long-term partnership across the chocolate value chain. (uncommoncacao.org)
Semuliki Forest Uganda 77% Dark Chocolate Bar
From Bundibugyo, Uganda
Tasting notes of Chocolate Mousse, Melon, White Peach, and Plum are subtly paired together for Honeymoons's newest creation. The tasting experience begins sharply with fruit and honey transitioning to roasted chocolate on the back end.
Cacao is centrally fermented, USDA organic certified, hand sorted, and harvested from August-June. "Located in Bundibugyo, Western Uganda, Semuliki Forest cacao is grown by 1,002 organic smallholder farmers in the region, 52% of whom are women." (Via Uncommon Cacao @uncommoncacao)
Drinking Chocolate
The Finest Drinking Chocolate only Sweetened with Honey
Warm up with Honeymoon's Drinking Chocolate. Craft Chocolate with a rich flavor to replace your outdated powdered hot chocolate. This 3oz jar will either be Peru, Haiti, or Uganda in origin and includes roughly 4 servings of drinking chocolate.
Cacao Tea
A Mixed-Blend from Haiti, Peru & Uganda
Freshly roasted and ground cacao nibs make for a deep and flavorful tea. Start your day with a natural plant-based tea. This jar contains 4oz of nib and serves 10. Origins range from Haiti, Peru, and Uganda.
Build-Your-Own Honeymoon Chocolates Selection
Mix-and-Match your Favorites and Save
Discover More Single-Origin Chocolate
Chocolate from over 25 Countries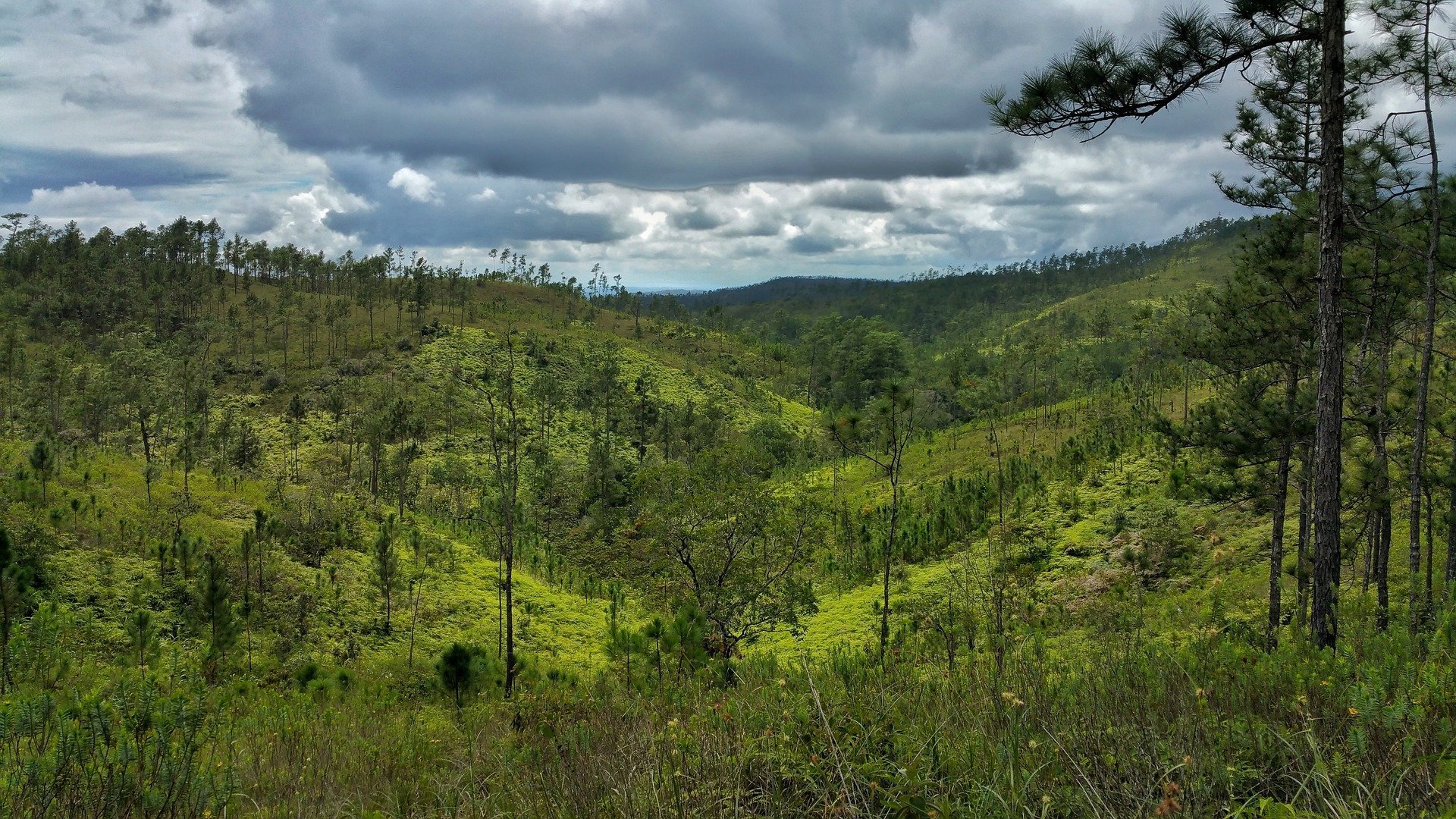 Explore More Chocolate Bars
Bean-to-Bar, Direct Trade, Organic, and More